Archive for 'Engagement'
Engagement: Tyler + Sarah | Joshua Tree | Orange County Wedding Photographer | Manya Photography
Tyler proposed to Sarah at a very special place in Ireland. So I went searching for some Irish blessings or love poems and this are some that I found!
May your troubles be less and your blessings be more.
And nothing but happiness come through your door.
Bride and Groom:
Friends and relatives so fond and dear
tis our greatest pleasure to have you here
when many years this day has passed
our fondest memories will always last.
So we drink a cup of Irish mead
and ask God's blessing in our hour of need.
Bestman and Bridesmaid:
On this special day our wish to you
the goodness of the old, the best of the new.
God bless you both who drink this mead
May it always fill your every need.
And from the wedding scene from the movie Leap Year (One of my favorite movies that always makes wish with I were in Ireland) the bride gave a toast to her new husband.
Bride: May you never steal, lie, or cheat, but if you must steal, then steal away my sorrows, and if you must lie, lie with me all the nights of my life, and if you must cheat, then please cheat death because I couldn't live a day without you. Cheers!
Engagement: Eric + Ahn | Schabarum Regional Park | Los Angeles County Wedding Photographer | Manya Photography
If I Was
If I was a stream
Searching for the ocean
You would be my current
Keeping me in motion.
If I was a seed
Buried in the snow
You would be my sunlight
Helping me to grow.
If I was a spark
In the middle of the night
You would be my flame
Keeping me alight.
If I were a ship
On a stormy morning
You would be my lighthouse
Flashing me warning.
But I'm not a stream
Spark, ship, or seed
I am a person
And it's you that I need.
I do not need a current
Lighthouse, flame, or the sun
All I need is love
And for me, you are the one.
– Stacey Lory –
Engagement: Dave + Stephanie | Carlsbad | San Diego County Wedding Photographer | Manya Photography
[i carry your heart with me (i carry it in]
i carry your heart with me (i carry it in
my heart) i am never without it (anywhere
i go you go, my dear; and whatever is done
by only me is your doing, my darling)
i fear no fate (for you are my fate, my sweet) i want
no world (for beautiful you are my world, my true)
and it's you are whatever a moon has always meant
and whatever a sun will always sing is you
here is the deepest secret nobody knows
(here is the root of the root and the bud of the bud
and the sky of the sky of a tree called life; which grows
higher than soul can hope or mind can hide)
and this is the wonder that's keeping the stars apart
i carry your heart(i carry it in my heart)
by e.e. cummings
Engagement: Joe + Jillian | Cal Poly Pomona | Los Angeles Wedding Photographer | Manya Photography
Joe & Jillian are getting married at
Cal Poly Pomona
. They decided to do their engagement shoot there because there are so many great spots for photos. Joe & Jillian wanted to include their children in the shoot so they felt special too. Enjoy!
.
.
How do you feel about me
Now that you've learned to know me?
Why don't we both admit
That something is happening.
And we would feel better if
We'd just tell each other
No need to keep it to ourselves.
Let's put it to music
Let's put it to music
Let's sing about it
Laugh about it
Clap our hands
And shout about it
Let the whole world hear it
In a sweet, sweet melody
Let's put it to music, you and me.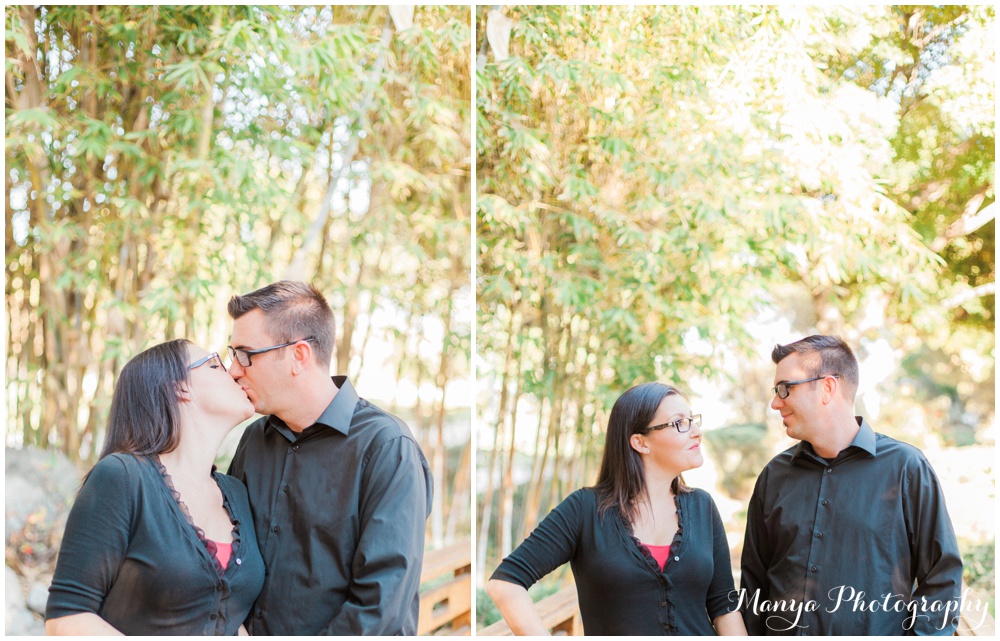 Engagement: William + Brittanie | Orange County Wedding Photographer | Thomas F. Riley Wilderness Park | Manya Photography
I look into your eyes
And I see love… and laughter
I look into your eyes
And I see us… and our future
I look into your eyes
And I see trust… and friendship
I look into your eyes
And I see my own,
Shining, sparkling, dancing.
I look into your eyes
And I see…
Where I want to spend
The rest of my days
By your side, near your heart
Arms wrapped tightly
Loving you always
As you look into my eyes
– Diana Hollis –